Applied Intuition Counseling and Consulting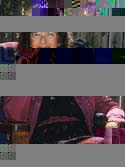 Ask the Questions That Really Mean Something To You!
Rev. Judi West, Ph.D., Expert Intuitive
Access your creation - past, present and future. Applied Intuition is a practical, client-oriented approach to discovering answers to personal and creative questions. A process of dialogue opens your connection to information from which you have created your reality.
Explore your personal and creative concerns with Rev. Judi West, Ph.D., Expert Intuitive. Judi has 30 years experience in applying expert intuition to personal, creative and scientific queries. She is a psychotherapist, artist, writer and consultant to individuals and organizations seeking new insights. She teaches Applied Intuition to professionals in mental health, medicine, science and the arts.
Judi is Listed in CHANNELING, THE INTUITIVE EDGE and MIND TRAVELERS. She has been interviewed by Merrylin LeBlanc on Moonwise on KSFR Public Radio Santa Fe and has been featured in many articles and features in U.S. publications. Phone consultations by appointment.
Life Readings, Creativity Consulting, Scientific Consulting
REV. JUDI WEST, PH.D. www.deewest.net/intuitionbio.html