Physicians' Perspective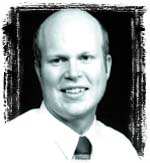 Medical Cannabis Update: Sativex, Big Pharma, and Medical Cannabis Prohibition
By Rick Bayer
GW Pharmaceuticals recently announced that Health Canada, the Canadian regulatory authority most similar to our FDA (Food and Drug Administration) issued a Qualifying Notice for the approval of Sativex®, a marijuana or cannabis-based medicinal extract that GW developed. The approved indication is relief of neuropathic (nerve damage) pain from Multiple Sclerosis, or MS.
Sativex is not synthetic but actually a cannabis extract taken from the whole plant. It contains tetrahydrocannabinol (THC) and cannabidiol (CBD) in a one to one ratio, plus other components of cannabis extracts such as terpenoids and flavonoids mixed in a tincture. Rather than a true metered-dose inhaler (like a common asthma inhaler), Sativex is sprayed into the mouth under the tongue. Bayer Pharmaceuticals (no relation to me) will market Sativex. Following initial approval of Sativex for relief of pain in MS, GW will pursue indications for other pain conditions. Many studies link from www.gwpharm.com.
Geoffrey Guy, MD, Executive Chairman of GW, said, "We are delighted to receive this Qualifying Notice from Health Canada and look forward to receiving regulatory approval for Sativex in Canada in the early part of 2005. This approval will be a major milestone for GW and for people with Multiple Sclerosis who have long awaited a prescription cannabis-based medicine for the treatment of neuropathic pain. We view Canada as an important target market for Sativex and look forward to working towards product launch with our partner Bayer. Health Canada has processed its regulatory review in just seven months and we are grateful to them for this rapid turnaround time. Sativex will be the first prescription cannabis-based medicine and we believe that the pragmatism shown by Health Canada in their review reflects a welcome recognition of the clinical need in MS patients for Sativex."
Congratulations to Dr. Guy and GW! Although Sativex is expected in Europe soon, US regulators delayed approval by requiring a tamper-proof delivery system to "lock" the number of doses patients can access. This will cause delay and add expense to the product.
Since cannabis does not kill in overdose and other countries do not require the expensive delivery device, the delay tactic can properly be viewed for what it really is: hypocritical. After the recent Vioxx scandal, our Big Pharma influenced FDA seems more concerned about preventing "euphoria" than preventing death. The simple fact is, institutional prejudice against marijuana repeatedly impedes efforts to research and prescribe cannabis.
Prohibition of cannabis for medical reasons keeps it in Schedule One of the Controlled Substances Act, making it impossible for doctors to prescribe it. Compare this to the less stringent Schedule Two of the Controlled Substances Act, which includes much more powerful drugs such as morphine and amphetamines. Although dangerous and habit-forming, such drugs have officially recognized medical value, so doctors can prescribe them. Marijuana or cannabis had a history of being prescribed in the US and there is ample new science showing efficacy and acceptable safety. So what gives?
What gives is this: cannabis was placed and remains in Schedule One for political and economic reasons. The federal government routinely blocks efforts to reschedule cannabis.
Medical cannabis prohibition means patients have no prescription access to a scientifically proven and cost-effective herbal medicine. Citizens pay taxes that are diverted away from health care and education to feed the law enforcement-prison-parole industry—a system charged to enforce medical cannabis prohibition laws. Medical cannabis prohibition also feeds the underground market when patients seek medicine there.
Polling shows three out of four voters support medical marijuana, but our US government pursues medical cannabis prohibition even to the Supreme Court. Meanwhile, Big Pharma makes large political campaign contributions and employs many lobbyists to influence politicians. Big Pharma also supports prohibitionist groups to influence public opinion and is predictably hostile toward activities that threaten profits.
Sativex is already helping patients in clinical trials while adding more scientific proof that marijuana or cannabis is indeed medicine. All that is fine as far as it goes, because anything that breaks down the barriers against legalization set by the War On Drugs is beneficial. As the drug laws change over time, Big Pharma will no doubt continue to offer highly refined and expensive medicines.
The problem with all of this is that Big Pharma and the politicians in its pocket will continue keeping the natural herb, marijuana, on the list of scheduled substances. The reason for this goes back to that hostility toward anything that threatens profits, of course. Those who support patient choice of medicine do not want Big Pharma to crush herbal medicine alternatives.
Sativex is sprayed under the tongue. Although it will work faster than swallowed cannabis or synthetic THC pills like Marinol® (dronabinol), it will not relieve pain as rapidly as vaporized inhaled cannabis. Vaporization means patients no longer need to smoke to use inhaled herbal cannabis. (See Smokeless Marijuana at www.alternativesmagazine.com/31/fall04.html.)
It is unlikely that Sativex or Marinol will be cost-effective for patients who can grow their own cannabis. It is precisely for this reason—because Sativex or Marinol cannot compete with herbal cannabis in a fair and free market—that Big Pharma remains economically motivated to pursue profits by supporting medical prohibition of cannabis.
For those of us who support all patients' access to medicine and health care, it is clear that our for-profit health care models, including Big Pharma, the FDA, and political representatives, have failed millions of people. The rising number of Americans who cannot afford health care is alarming. Supporting medical cannabis means supporting access to cost-effective herbal medicine. Citizens, who support patient choice of medicine, cannot remain idle while medical cannabis prohibition continues.
We have scientific data and a moral obligation to relieve suffering, but we compete with Big Pharma for the ear of our political representatives: we want them to choose compassion while Big Pharma wants money.
Let your political representatives know you support patient choice of medical marijuana. It is only with active citizen involvement that patients will have choices of Marinol, Sativex, and herbal cannabis to treat pain and other debilitating conditions.
Rick Bayer, MD, board-certified in internal medicine, fellow in the American College of Physicians (FACP), was a chief petitioner for the Oregon Medical Marijuana Act in 1998, co-authored a book: Is Marijuana the Right Medicine For You? A Factual Guide to Medical Uses of Marijuana, and maintains a medical cannabis bibliography linked from www.omma1998.org