Public Policy, Public Poison & Public Safety by Peter Moore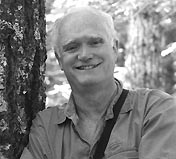 Although 'silver' fillings are found in the teeth of a hundred million Americans, a majority (three out of five) still don't know that 50% of that 'silver' is really mercury. Educational and legislative efforts around the country by concerned citizens and progressive advocacy groups are changing that dangerous ignorance. And when people come to understand the relationship between mercury and dentistry, old ways of doing things begin to change. As a result, big news is beginning to break across this nation regarding the use of mercury in the American mouth.
Aligned against these changes are entrenched and powerful agencies including the US Food & Drug Administration (FDA), the American Dental Association (ADA), state dental associations and numerous dentists, all of whom defend the century-old tradition of using the heavy metal to fill teeth.
A Fight Over the Data The struggle isn't about the toxicity of mercury. All parties agree that mercury is one of the most symptom-producing and death-dealing substances known on the planet. Rather, supporters of dental mercury assert that mercury is inert in the amalgam, or that threat to public safety is not proved, or that more than a century of use should, in essence, "grandfather" it in. The American Dental Association, the FDA and the Centers for Disease Control and Prevention all interpret the data as showing insufficient evidence to link mercury in the mouth to health problems, although these agencies allow that "allergic" reactions may be suffered by some.
But more and more citizens and anti-mercury groups aren't buying these arguments. The idea that this toxic element—considered a hazardous waste by the Environmental Protection Agency (EPA) when found in rivers or fish—is somehow safe when packed into a human tooth is simply unsupportable. They point to studies that now prove conclusively that dental mercury can be released over time in the form of a vapor and absorbed by people through inhalation and ingestion, or that pieces of the toxic amalgam fillings can break off and be swallowed. Charles Brown, national counsel for Consumers for Dental Choice and Coalition for Mercury-Free Dentistry, frames the argument this way: "The ADA is wrong that the issue is 'safety.' The issue is 'risk' . . . On this point scientists agree: Mercury is a virulent neurotoxin that can permanently harm the developing brain of a child or fetus."
Signs of the Times Acknowledging that an educated public is more inclined to make informed choices favoring their own well-being, California now requires dentists to warn their patients that typical 'silver' fillings "cause exposure to mercury, a chemical known to the state of California to cause birth defects or other reproductive harm." Maine has implemented a similar informed consent law, requiring dentists who use mercury amalgam to tell patients that such fillings contain the toxic material mercury. Arizona and New Hampshire have passed similar laws but have yet to implement them, and Illinois is considering it as well.
One New England state takes a much stronger stand than these others. Connecticut has been the epicenter of vigorous public debate on the issue of mercury for some years now. There the argument has gone beyond birth defects and reproductive harm, linking mercury to holistic human and environmental health. Environmentalists point out that, even with modern requirements to use separators that collect most of the dental mercury that would otherwise go down the drain, all mercury used in dental applications inevitably winds up in the environment—either in the earth when buried with the body or vaporized up into the air through the crematorium smokestack.
In 2002 this melee over mercury resulted in passage, by the Connecticut General Assembly, of Public Act 02-90, concerning mercury education and reduction. The act states, "mercury is a persistent and toxic pollutant that bio-accumulates in the environment, and that in order to create and maintain a healthful environment and protect public health, the virtual elimination of the discharge of anthropogenic mercury should be pursued." Polling now shows that nearly 90 percent of Connecticut's population supports the zero-mercury law, with more than 80 percent wanting the law to ban the use of dental mercury and willing to pay more for non-mercury fillings. Even so, Connecticut's Department of Environmental Protection (DEP) ruled that dentists who still use mercury amalgams have an implied exception to the law. Consumer advocates, victims of mercury poisoning and a mercury-free dentist have joined forces to appeal this ruling, asking the court to force dentists to adhere to the current state policy of zero-tolerance towards mercury. The DEP and the Connecticut State Dental Association are the named defendants in that suit. As with so many things American, it's being worked out in the courthouse.
Things are shaking at the federal level, too. Though we don't know how it will fare in the current political matrix, a bipartisan bill to ban silver/mercury fillings for children and pregnant or nursing women—and to phase them out completely by 2009—was recently introduced by federal lawmakers. HR 4011 would also require a label on the amalgam product indicating that it is 50% mercury, is highly toxic and poses health risks.
But the really big emerging story at the national level is that the FDA is finally being sued in federal court for its role in pro-mercury dentistry. The legal grounds for going to court include: (1) FDA refusal to do an environmental impact statement, as the law requires. The cumulative collateral damage of dental mercury is so bad that it has become the #1 source of mercury in America's wastewater; (2) the FDA, for 25 years, has refused to classify mercury fillings, again violating its legal duty; and (3) the FDA employs a clever, underhanded strategy that allows mercury fillings to be sold without classifying them. FDA calls it "substantially equivalent" to a non-mercury alloy. This deception is being challenged in the lawsuit.
The FDA is paying attention. In a welcome break from its long history of protecting pro-mercury dentistry, it recently decided to hold public hearings to look into "potential mercury toxicity" from amalgam fillings, "specifically as it relates to neurotoxic effects" (see FDA's announcement: http://www.fda.gov/oc/advisory/accalendar/2006/cdrh12518dd09060706.html). Those hearings will take place on September 6 and 7 of this year, and public input is encouraged. (If interested, please contact FDA Associate Commissioner Randall Lutter, [email protected], and FDA Associate Commissioner Jason Brodsky, [email protected]; ask them to keep the focus on mercury toxicity, and to remove dentists from being in charge of regulating mercury fillings.)
The Future of Dental Mercury The FDA has put itself between a rock and a hard place by affirming that exposure to mercury in dentistry is safe, and at the same time affirming that exposure to mercury can cause decreased coordination and muscle weakness, can damage peripheral vision and speech, and, in children, can impair memory, language and fine motor skills if exposed to mercury in the womb. I can feel their pain. On the one side the FDA is under enormous pressure to support the dental industry by keeping the lid on this particular Pandora's Box which, if opened, would no doubt unleash a plague of panic and personal injury lawsuits across the land. No one wants to witness a hundred million dental consumers going on a rampage over that little issue of installing a poisonous hazardous waste a couple of inches from their brains. Would they? On the other hand, the FDA was created to protect the health and safety of the American people. Their conundrum won't go away as long as they continue to forsake their prime directive in favor of industry reputation and profits. There is now too much evidence mounting, too many victims who are telling their stories, too many people paying attention . . . this is one issue that will not conveniently go away because of America's famously short attention span.
I encourage you to contact the FDA and add your voice to the growing swell of concerned citizens, parents and dentists who insist that public policy be divorced from public poison. It's a matter of public safety.
Peter Moore spends his temporal capital on Planet Earth as Editor of Alternatives Magazine, Business Director of Breitenbush Hot Springs and blown away dad of several extraordinary daughters. He can be reached at: [email protected].