Counseling/Therapy
Laurel Schaffer, R.N., CHt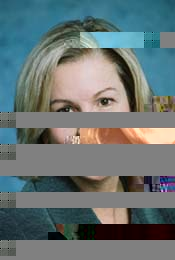 I've been an active Registered Nurse for 25 years in a variety of fields including Critical Care, Trauma, Cardiac Care, Alternative Medicine, Outpatient Surgery, Gastrointestinal Medicine, Psychiatric and Chemical Dependency. Combining my nursing experience with Hypnotherapy and specializing in Medical Hypnosis, I am especially interested in working with people who desire assistance dealing with the physical, mental, emotional and spiritual components of:
• Eating Disorders • Pain • Anxiety/Stress • Surgery/Dental Procedures • Cancer • Addictions • Irritable Bowel Syndrome • Fibromyalgia
While hypnotherapy is not a substitute for medical treatment, I can help you discover and develop useful ways of thinking, work through feelings such as fear, grief, helplessness, and anger as well as teach you techniques which can decrease symptoms. Utilizing your strengths and your wise mind, I will guide you through your hypnosis sessions towards your hopes and dreams of wellness.
To ask questions and/or make an appointment, call: Laurel Schaffer, R.N., CHt 503.544.1116