Counseling/Therapy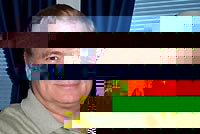 Randy Stumman, Counselor – M.S.
Randy's unique style of therapy is designed to quickly and compassionately assist his clients in gaining a greater understanding of their issues, thus bringing long lasting resolution.
Randy's ability to listen intensely to the issues and through gently and insightful questioning help them reach a deeper understanding of the truth in order to make healthier choices.
If the truth about your situation is what you seek in order to make an intellectual and emotionally harmonized choice to enrich your life, then Randy's therapy techniques will provide valuable assistance.
Randy's main focus is: • Relationships • Self – Discovery • Marital Issues • Personal Issues • Weight Loss • Sports • Lasik Consulting
Randy Stumman Counselor – M.S.8375 SW Beaverton-Hillsdale Hwy. Suite C Portland, Oregon 97225 503-524-1780