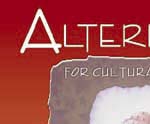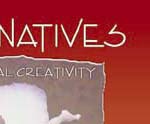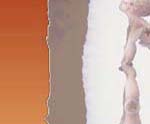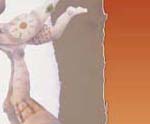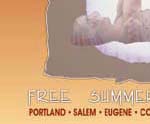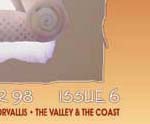 Cover Art & Artist
The cover art, titled "Those Days Flew By," was created by Teresa Burgett. Teresa's children, Orion and Jake, now 22 and 17 years old, have not flown on the feet of their father, Rick Watson, for quite some time, but the image of their flights remain.
"I think the best art stimulates new perspectives about life," Burgett says. "Each picture I make is a story about an experience I've had which I want to share with someone. To me, life is an experiment, with uncertain results. In that spirit, I am always trying new media and techniques, to create works that combine clarity with a little mystery."
Teresa Burgettis a member, and co-founder, of Lunaria Gallery, a cooperative art gallery in Silverton, Oregon. Her works can be seen there, as well as other galleries around the northwest.
Summer 98
Issue 6
Keeping & Breaking Traditions: A Quest for Satisfactory Outcomes in Medical Practice & Part 2
by Joseph Intile, M.D.
Physical & Spiritual Anatomy: A Challenge to Western Medicine
by Robert Volkmann, M.D.
Imagery of the MindBodySpirit & Imagery of the MindBodySpirit
by Toni Gilbert, R.N., MA
True Healing & the "Quick Fix" Open Hearted, Step by Step & Part 2 & Part 3
by Frederick Mills
Yoga and Work: Balancing Mind & Body & Part 2
by BeaLisa Sydlik
Yoga and Sky Gazing & Part 2
by SarahJoy Marsh
Just Beyond My Reach: A Journey to Tibet
by Jacqueline Mandell
Augustine & Augustine & Augustine
Fiction by Geronimo Tagatac
Dreams of Kindness, Love & Grace
by Carolyn Berry
Starry Eyed
by Spyrit