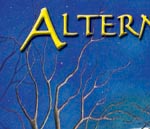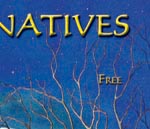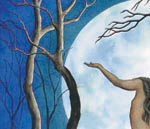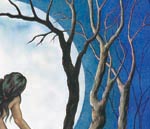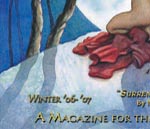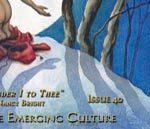 "Surrender I to Thee"
In the darkest hours, in the harshest of life's circumstances that don't ever seem to let up or find resolve, we face a choice to either withdraw and become bitter or move toward a higher consciousness, accepting all that life offers. Surrender I To Thee represents the moment when all defenses are finally let down, when there is nothing left to do but to embrace the work of the soul with a willing and open spirit. It is then we discover the powerful truth that virtue can be found in all parts of the journey and we can acknowledge with gratitude the depth of the beauty that lies within and around us.
Nancy Bright views her work as an artist as being just one tiny part of the purpose of her life here. Currently, she is exploring the idea of creating a supportive living community for families of dependent children and adults with Asperger's/ HFA. If you are interested in exploring this venture, please contact Nancy at [email protected]. To view more of Nancy's art, please visit www.brightcreationsart.com.
Winter '06
Issue 40
Generation 911 - My Love Affair with the Beat
by Asia Kindred Moore
Can Sex Work Be Shamanic?
by Wahkeena Sitka Tidepool Ripple
Instinct for Freedom
by Alan Clements
Heavy Metal: They Don't Still Put Mercury in Dental Fillings, Do They? (Part 2)
by Sandra Duffy
Eat Your Revolution - My Secret Plan to Take Over the World
by Seth Lyon
Embracing Grief
by Sobonfu Somé
It Don't Mean a Thing If It Ain't Got That Swing
by Robert Rabbin
Signing Statements
by Lisa Mayfield
Physicians' Perspective: The Truth About American and Canadian Healthcare
by Dr. Rick Bayer, MD
Changing From Within - Nourishing Body and Spirit
by Analouise Williams
Dreaming the Dark - Celebrating Our Source
by Lenore Norrgard
Wisdom of Ancient Ways
by Andrew Clauer
Access Denied
by Peter Moore
Life Advice
from Catherine Ingram