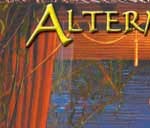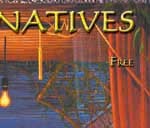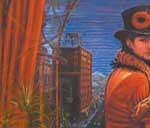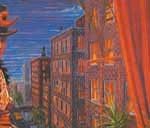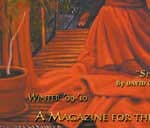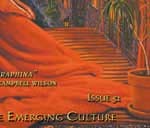 "Seraphina" Oil on Canvas 36" X 48" by David Campbell Wilson
This month's cover depicts the notorious northwest performance artist, Seraphina Kerosina. As co-founder of the Seattle fire troupe MagmaVOX and majorette for the Infernal Noise Brigade, Seraphina led an artistic renaissance through the historic streets of Pioneer Square in the late 1990's.
David Campbell Wilson studied painting at the Pennsylvania Academy of the Fine Arts in Philadelphia, PA and at Syracuse University in upstate New York. His work has exhibited in Seattle, Portland, Los Angeles, Philadelphia, and New York. He currently lives and works in Philadelphia. More of his paintings can be viewed online at http://www.davidwilsonlives.com.
ReWilding the Masculine
by Christiane Pelmas
Poly Pregnancy
by Paul Westfall
Deadly Occupations - US Troops in Iraq and Afghanistan: GI Resistance to Endless Illegal War - The InnerView with Dahr Jamail (Part 2)
by Peter Moore & Werner Brandt
The Paradise Imperative
by William Kotke
ECO-Chaplaincy - Letter from Appalachia
by Sarah Vekasi
Facing Down the Machine - Mike Roselle Draws a Line
by Jeffrey St. Clair & Joshua Frank
Mythic Innoculation
by Michael Meade
Twenty Years from Now You Will Lie to Your Children
by David Michael Green
Courageous Dreaming
by Alberto Villoldo, PhD
Physicians' Perspective: Oregon Medical Marijuana Act (OMMA) Protect It or Lose It
by Dr. Rick Bayer, MD
The Turning Wheel: Astrology for rEvolutionaries, Winter, 2009-10
"Desire"by Rhea Wolf