Counseling / Therapy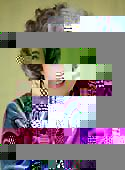 Shamanism's healing power comes from its "healing dyad:" I facilitate your healing, returning you to a sense of wholeness, and then I teach you to journey. The journey is the oldest form of deep meditation and a source of direct revelation from the silence inside you.
When you are whole you begin to address behaviors that cause you to suffer. Journeying allows you access to recessed memories, old agreements, and false assumptions that you unknowingly carry. Journeys are ecstatic, mystical experiences we all need as humans. You become empowered to be your own healer, learning to access the wisdom that resides within you. By healing your spirit, you can begin to truly change.
Services
Soul retrieval Animal power retrieval Extraction and depossession Healing with light Shamanic coaching
Nutrition analysis Nourishment coaching Learn to journey Classes and individual sessions
503.201.9224 www.ChangingfromWithin.com email: [email protected]