Healing, Shamanism & Travel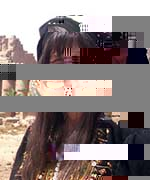 Nicki Scully is an internationally known author and teacher in the fields of shamanism, healing, and the Egyptian Mysteries. Her healing form as presented in her most recent book, Alchemical Healing, A Guide to Spiritual, Physical, and Transformational Medicine, combines energetic healing techniques with shamanistic principles.
Experience Alchemical Healing and Spiritual Jumpstart sessions in person or by phone. Nicki will be offering a limited number of private sessions when available.
Take a spiritual pilgrimage to Peru, Greece or Egypt in fall 2006.
There will be an Alchemical Healing Intensive Retreat with Clinic in Eugene, OR, August 17 – 23.
Call or email to inquire about Nicki's new phone bridge classes.
Nicki has a new Alchemical Healing DVD and she has a series of Shamanic Journey CDs.
For further details and updated schedule::
NICKI SCULLY SHAMANIC JOURNEYS, LTD. PO Box 5025 Eugene, OR 97405 541.484.1099 1.800.937.2991
www.shamanicjourneys.com