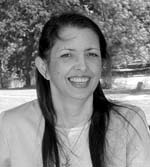 I am a grandmother, a person with a crippling disease, and a chief co-sponsor of the Oregon Medical Marijuana Act (OMMA), passed by voters into law in 1998. Oregonians strongly supported a patient's right to use medical marijuana then, and they still do. Because of OMMA, patients can eat again, in-spite of their medical treatments. Patients with MS like me can experience an increase in our abilities. Patients with Glaucoma have kept their eyesight. And patients have found relief from their pain and discomforts. Thank You Oregon!
OMMA created the Oregon Medical Marijuana Program, OMMP, a state registry system that gives patients and their caregivers limited immunity from Oregon's marijuana laws.
In 2005, Oregonians passed Senate Bill 1085, making OMMA, the strongest medical marijuana program in the nation, even stronger. Right On Oregon for doing it again! On January 1st, 2006, the most comprehensive and well thought out medical marijuana legislation ever passed in the United States will take effect in Oregon.
Senators Bill Morrisette (D-OR 6th), and Jeff Kruse (R-OR 1st), co-sponsored the bi-partisan SB 1085 during the 2005 legislative session. This new law is the culmination of years of legislative hearings and workgroups. Republicans and Democrats, patients and caregivers and, importantly, law enforcement, all worked together to develop provisions to improve our program and allow patients to grow and keep an adequate supply of medicine.
Significant Changes Under the New Law • SB-1085 establishes that the patient owns the garden and the medical marijuana produced in it. Under our current law, unscrupulous individuals have sometimes "volunteered" to be a caregiver for patients but kept the lion's share of what was grown, diverting medicine from our program and patients. The new law establishes safeguards that will protect patients, insuring that they get the medical marijuana that is produced.
• SB-1085 allows patients to keep up to 24 ounces of dried usable marijuana, and to decide where their supply of medical marijuana will be kept. Under current law, patients are only allowed to have one ounce away from their garden site.
• SB-1085 allows patients to have up to six flowering plants at a time. A "plant" is distinct from a seedling or clone.
• SB-1085 allows patients to possess up to 18 clones or seedlings, which are no larger than 12 inches in height and 12 inches in width above the growing medium.
• SB-1085 allows designated primary caregivers to grow for multiple patients.
• SB-1085 allows patients to assign a grow site (other than at their location or the location of their designated primary caregiver) to produce their medicine.
• SB-1085 allows patients to give medicine and marijuana plants to other OMMP cardholders, as long as there is no payment or consideration. New patients can get medicine before their first harvest. They will be able to receive clones and seedlings from other cardholders to start their gardens.
• SB-1085 allows a patient and their caregiver to transport medical marijuana, so long as they carry their OMMP registration card when transporting.
• SB-1085 establishes that the medical marijuana produced belongs to the patient, as does the expense of growing the medicine. The patient can reimburse their primary caregiver for gardening expenses and utilities. The new law clarifies that patients cannot be charged for labor, rent, security, etc.
• SB-1085 establishes a 24/7 verification system where authorized law enforcement officers can verify an OMMP Cardholder's status. The OMMP verification system is only available to authorized employees of state and local law enforcement agencies. They are restricted from using the information for any purpose other than verification of a cardholder's status.
It is truly a great day for patients in Oregon, USA!!!
Stormy Ray has been active in the movement to legalize marijuana for the purposes of medical treatment for over a decade in Oregon. She was a Co-Chief Petitioner for Measure 67 that became the Oregon Medical Marijuana Act (OMMA) in 1998. The Stormy Ray Cardholders' Foundation is a non-profit Oregon medical marijuana information and support organization dedicated to helping patients utilize this law. Stormy currently serves on the Oregon Medical Marijuana Program (OMMP) Advisory Committee. She has served on the Oregon State Rehabilitation Advisory Council for two Governors, and the Federal Disabilities Determination Advisory Board for four years. She is currently the president of the Stormy Ray Cardholders' Foundation (SRCF), P.O. Box 220086 Portland, OR. 97269, (503) 587-7434, www.stormyray.org