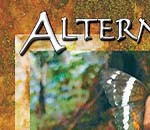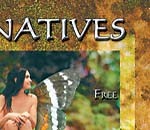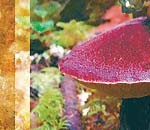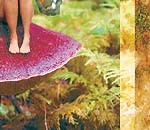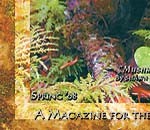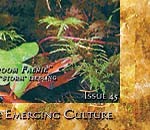 "Mushroom Faerie"
by Shawn Liebling a.k.a. "Storm"
This image is a photoshop composite of three digital photographs. The mushroom photo was taken near Fall Creek, east of Eugene, Oregon. The butterfly photo was shot in Costa Rica. The lovely model is a friend who sometimes refers to herself as "Twilightening".
Shawn currently resides in the Oregon Cascades at Breitenbush Hot Springs. As a child, he was interested in traditional art forms such as drawing and painting. During his early teens, he became fascinated with computer graphics and various digital art forms. His skills were expanded through a number of jobs which included being a graphic designer, pre-press technician, and print broker. He has been primarily focused on digital art and photography for the past 13+ years. For the time being his photography and artwork is mostly a hobby that he enjoys sharing with others. He still considers himself a novice, and looks forward to honing his skills even further.
Generation 911 - A Cascadian Milestone For Beginners
by Asia Kindred Moore

Complicit Means Always Having to Say You're Sorry: An UnEmbedded Journalist Dahr Jamail Speaks His Truth
Interview by Peter Moore & Werner Brandt
Compassionate Social Action
by Betsy Toll
Multiply Smallnesses - American Agriculture from Consumption to an Ecology of Hope - The InnerView with Gary Holthaus
Interview by Peter Moore
Physicians' Perspective: Understanding Hospice
by Dr. Rick Bayer, MD
The Male Road Map
by Al Polito
You Can Get Better: Therapeutic Massage - Next Step to Recovery
by Brandon Ellis
"You Are All Dead Ducks" - Bernanke's State of the Economy Message
by Mike Whitney
Anti-Warriors - Divided and Conquered: When Pragmatic Alliance Trumps Idealistic Failure
by John V. Walsh
The Turning Wheel - Astrology for rEvolutionaries - Spring, 2008
by Rhea Wolf
Life Advice from Catherine Ingram