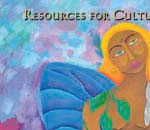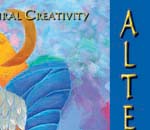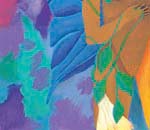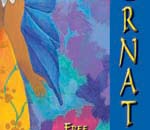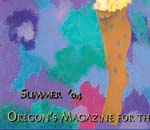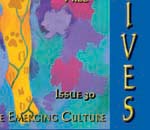 La Mariposa by Rebecca Singer
Rebecca Singer is an artist, actress and teacher who has travelled extensively and has made Costa Rica her home, as well as eastern Oregon.
She studied and worked with the Lakota medicine woman Patricia Spradling, whose roots are part Irish and part Lakota. From her Rebecca learned to be aware of the Four Directions, and the energies in each direction. She learned to hike barefoot throughout the Columbia River Gorge, and on other mountains in Oregon. She learned to bring the heat of the earth into her body, to walk in the snow, and to connect profoundly with the earth.
During the last ten years, Rebecca has combined Energy work with massage, and has begun leading individuals and groups to understand the power of grounding and connecting with Mother Earth. At the lively age of 54, it is her heart's desire to guide other people to experience the wonder of the order in the natural world and the intention of love, light and healing in the universe.
Contact Rebecca Singer at: Telephone: (506) 645-6789; Email: [email protected]; website: www.tropical-energy.com
Summer '04 Issue 30
The True Cost of Things- Why Walmart S.U.C.K.S.
By Richard Baynton
The Waking Up Game - A Treasure Map to Family Evolution
By Brock Noyes
My 7 Weeks in the Chapel of Love. Diary of a Queer Wedding Minister
By Shams Diana Cohen
Divine Union in Tantric Relationship - The Marriage of Energy & Consciousness
By Lokita Carter
The Physics of Tea
Poetry by Doug Tanoury
Tidings
Poetry by Gretchen Gantz
The Priestess Path
By Anyaa T. McAndrew
Sabina and the Peaceful Nation
An Original Propaganda
In Four Parts
Fiction by Ness Blackbird
Money is not Democracy
A Plea for Measure 53
and Campaign Finance Reform
by Lloyd Marbet
Grappling with Grief
By Kerry Moran
Coming Back to Life
By Amy Livingstone
Physicians' Perspective: Scientific Integrity
An Oxymoron at the White House
By Rick Bayer, MD