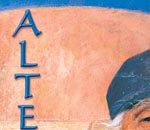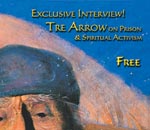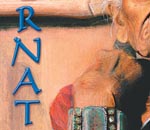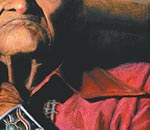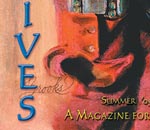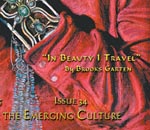 "In Beauty I Travel" (Navajo Medicine Man), 14" x 17", pastel Brooks Garten/Artist
Spirit and nature are always a part of my work, whether in a representational/figurative piece, a flowing organic creation, something purely abstract or a combination of the three. Inspiration comes from within, along with responses to my myriad surroundings and experiences. Always drawn to the creative side of life, I began drawing and playing the piano by ear at a young age. As a self-taught artist, it is important to have the ability to re-create or convey what I see, hear and feel, while allowing my intuition to guide me. Working primarily in acrylic and pastels, my artwork has always been very personal, a healing journey in many ways, each piece taking on a life of its own. In this pastel drawing, I sought to convey the wisdom and depth of experience manifested in the being of this elder Navajo Medicine Man.
Currently, I am completing a series of abstract paintings imparting the healing energies of color. I have lived and worked in Ashland, OR since 1985. I invite you to visit my website at www.originalartwork.org.
Summer 2005
Issue 34
Sexual R-Evolution
Investigating the Biology of Eros
By Brock Noyes
My Sexual Orientation
By Robert Rabbin
Political Prisoner-Captive Arrow Still Flies True
The InnerView with Tre Arrow
By Miriam Green
Deep Ecology and RainForest
By John Seed
Beginning of the End of the Age of Reason
By Todd Huffman, MD
The Pit and the Pentagon- The Internet and the End Game
By Brian Bogart
Gardyloo! Jumping Boundaries, Dumping Rights
By Lisa Mayfield
Physicians' Perspective-Death with Dignity and Federal Meddling
What about Patient Choice?
By Dr. Rick Bayer, MD
The Suffering of Others- What We Can Do
By Kerry Moran
Anatomy of Fun
By Hilary Lewis