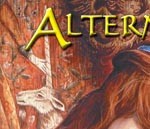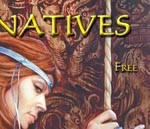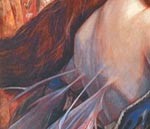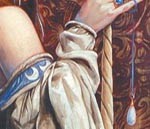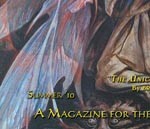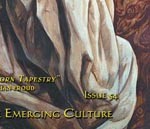 "The Unicorn Tapestry" by Brian Froud
For over 30 years, Brian Froud has been regarded as the pre-eminent faerie artist in the world and an authority on faeries and faerie lore. His international best-selling book, FAERIES with fantasy and Tolkien illustrator Alan Lee is considered a modern classic. His landmark work with Jim Henson as conceptual designer on feature films THE DARK CRYSTAL, animatronics in film and are considered landmarks in the evolution of modern day special effects and attract an international cult following.
With over 8 million books sold to date, Brian's international best sellers include LADY COTTINGTON'S PRESSED FAIRY BOOK, GOOD FAERIES / BAD FAERIES and THE FAERIES' ORACLE and LADY COTTINGTON'S FAIRY ALBUM. Other works with text by Ari Berk include GOBLINS!, RUNES OF ELFLAND, LADY COTTINGTON PRESSED FAIRY LETTERS and BRIAN FROUD'S WORLD OF FAERIE. His latest book, THE HEART OF FAERIE ORACLE, is authored by his wife, Wendy was published by Abrams Books in March.
Brian's work has been licensed by numerous licensing companies internationally. His work inspires Faerieworlds and FaerieCon, festival events that attract over 25,000 guests annually. Brian is currently creating concept designs for THE POWER OF THE DARK CRYSTAL, a sequel to THE DARK CRYSTAL, produced by Omnilab and the Jim Henson Company. His work has been featured in exhibitions throughout the world and his paintings reside in many private and public collections. Brian lives in Devon, England with his wife, internationally acclaimed doll maker Wendy Froud. The Official website of Brian & Wendy Froud is: www.worldoffroud.com
Journey to the Beloved
by Arun Joseph Ragab
My Peace Battles the Amygdala
by Tim Buckley
Shame
by Christiane Pelmas
JoyRide - Honoring the Goddess
by Brock Noyes
Sacred Medicines and the Power of Prayer
by Stephen Gray
The Wisdom of Ancient Ways
by Andrew Clauer
Confessions of a Wall Street Nihilist: Forget About Goldman Sachs, Our Entire Economy is Based on Fraud
by Mark Ames
Manifesto
by David Pollard
Experiments with Bliss
by Paul Westfall
Physicians' Perspective: Democrats Pass Obamacare: Now What?
by Dr. Rick Bayer, MD
Paulo's Perspective Advice Column
by Paul O'Brien
Awakening through Motherhood
by Lynette McKenzie
The Turning Wheel: Astrology for rEvolutionaries, Summer, 2010
Small Is Beautiful
by Rhea Wolf