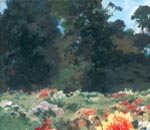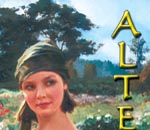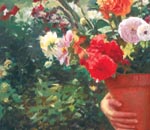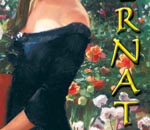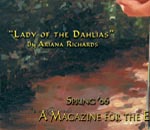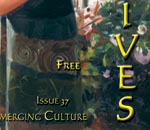 "Lady of the Dahlias" by Ariana Richards 30" x 24", oil on linen
"This painting was done at Frey's Dahlias in Turner OR of my sister Bethany. I fell in love with the back lighting of the scene." The painting won 1st place in the National Professional Painting Competition sponsored by American Artist magazine in 2005.
At age 26, Ariana is known for her plein-air landscapes as well as her evocative portraits and figure paintings. Ariana's paintings have been exhibited internationally and she counts among her collectors local and international corporations. Ariana's magazine credits include feature articles in national art magazines such as Southwest Art and American Artist, including her art being showcased on the cover of American Artist magazine.
Ariana is represented by Lee Youngman Galleries, Calistoga, and New Master Gallery, Carmel, both in California. She is a member of the Oil Painters of America and is a Mentor Member of the California Art Club.
Ariana lives and pursues her art in Oregon. For more information visit: www.galleryariana.com
Generation 9-11
Hackey Sac for Freedom
by Asia Kindred Moore
Heavy Metal:
a Series on Dentistry
Mercury Madness
by Christy Diemond
Madness & the Mental Health System Psychiatric Survivors/Human Rights
by David Oaks
Divination: A Popular Trend - But is it More than a Scam?
by Paul O'Brien
El Mundo Bueno
Personal Ritual & Mindful Change - New Consciousness/Intentional Magic
by Jessica Montgomery
Touch Junkie: On Plants - Intimacy and Environmental Energies
by Heidi Beierle
Goodbye Terry Gross
We Niver Knew Ye
On Liberal Media Denial
by Joe Bageant
City Repair
Keeping Our Eyes on the Prize In Portland
by Lydia Doleman & Mark Lakeman
Physicians' Perspective:
Medical Marijuana Act 2006
New Rules Clarify the Statute
by Dr. Rick Bayer, MD
Time for a New Governor
Dreaming into the Clean Green Campaign
by Joe Keating
Life Advice
from Catherine Ingram